It is
Welcome to Plastix Tech
Plastix Tech is the industry leading manufacturer of thermoformed products. We specialize in custom design and manufacturing of blisters, clamshells and trays. We also stock a large variety of standard sizes of these products
We use many different materials including but not limited to PVC, flock and styrene. Our high-tech machinery allows us to be extremely efficient resulting in excellent turnaround time at top-of-the-line quality. Our all inclusive manufacturing plant makes it possible for us to offer these high value packaging products at an extremely reasonable price.
Our packaging helps to improve your products' performance in the retail marketplace. Give us a call or fill out our Request A Quote form today.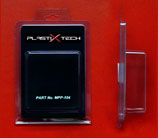 Click here to see our selection of stock clamshells. Great prices, low minimum order quantity. Check it out!