About Us
Plastix Tech's success is based on your success! Find out more about our company below.
Mission Statement
It is our mission to provide the finest quality packaging available in an efficient manner in order to satisfy our client's packaging needs. We have developed a complete one-stop source from design to final assembly. For a variety of products, our friendly staff will guide you to finalize your packaging needs from start to finish. We take pride in our service and commitment. Our experience and success in this industry is seen in our decades of service and continued expansion.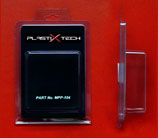 Click here to see our selection of stock clamshells. Great prices, low minimum order quantity. Check it out!